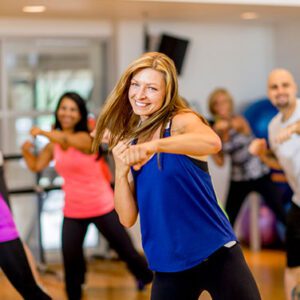 Increase your
fitness

and feel 

great.

 Create the

change

in your life

you have been seeking.
VIP Group Fitness Class Descriptions: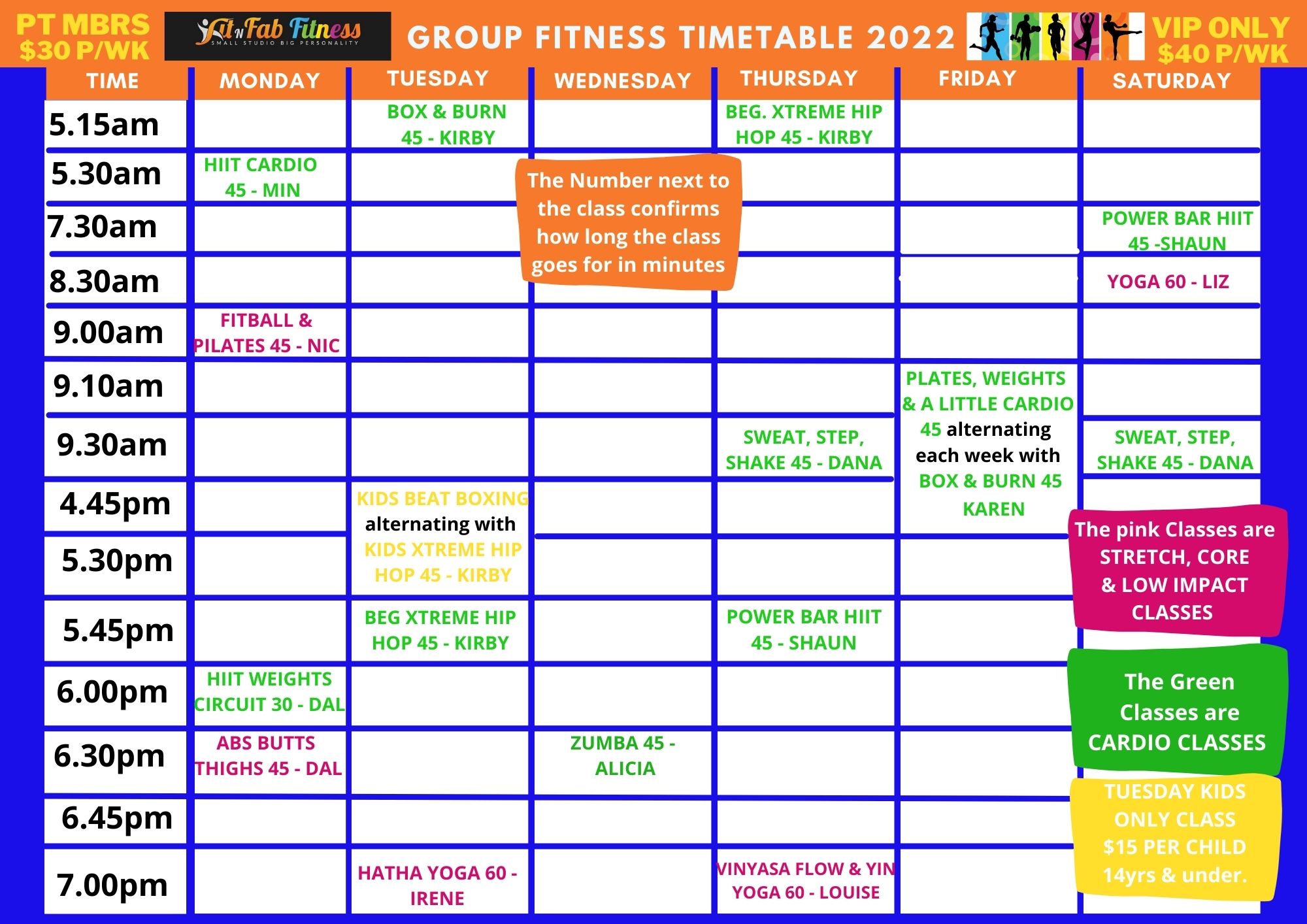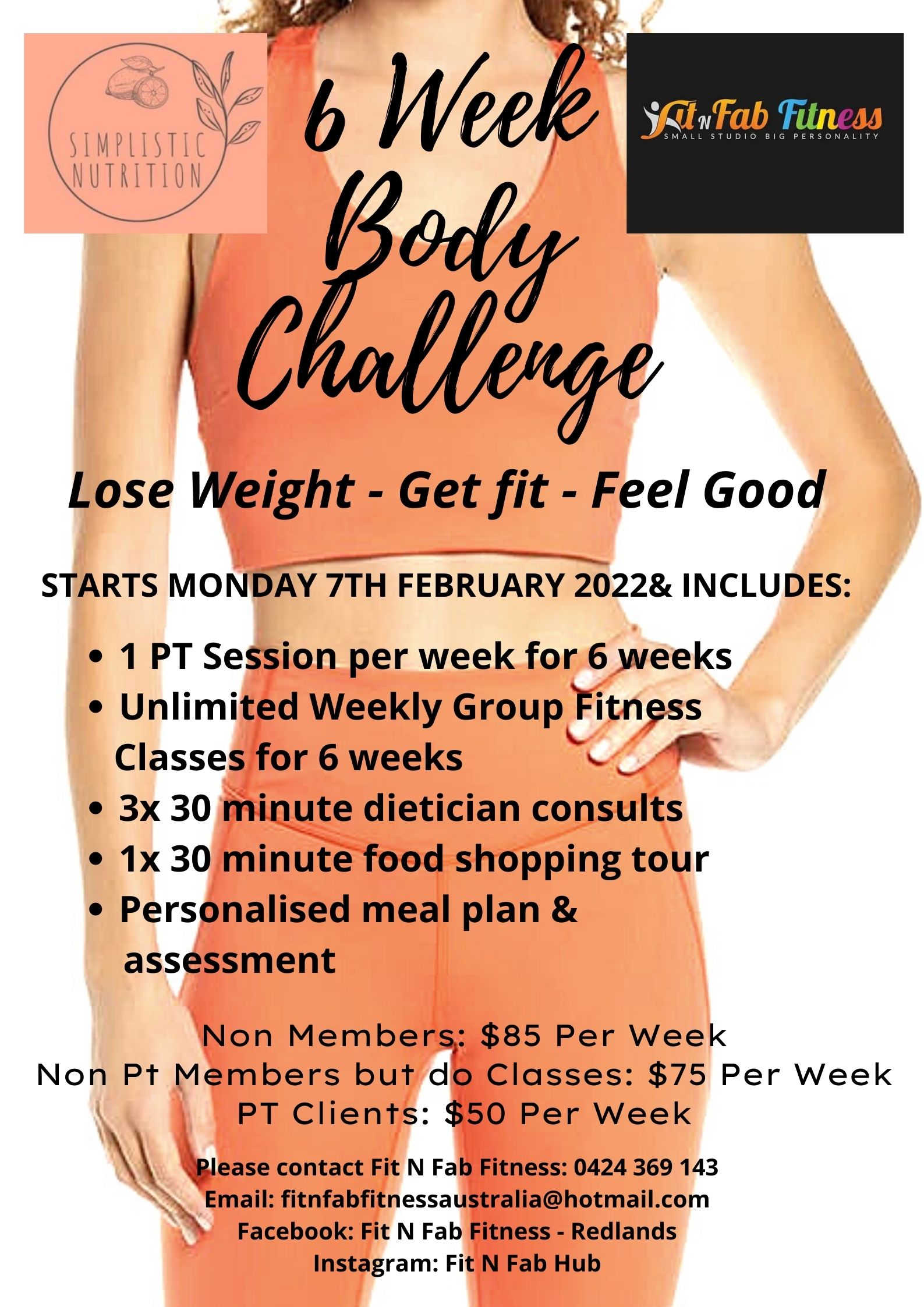 STRETCH & LOW IMPACT CLASSES
Fit ball:

you perform fun exercises on a large inflatable fit ball. The exercises challenge your muscles, helping to strengthen and build up the core muscles of your body, such as the abdominals, back, buttocks & thighs.

Abs, Butts & Thighs (ABT):

specifically focuses on strengthening your lower body and core, while toning muscles and shaping the body.

Hatha Yoga & Meditation:

focuses on gentle alignment of the whole body while holding gentle poses that support the spine and bring about the awareness of breath with movement. Build your strength, mobility and endurance all while creating a feeling of calm. Breathing techniques and meditation are also integrated.

Yoga:

postures are practiced to align, strengthen and promote flexibility in the body. Breathing techniques and meditation are also integrated.

Vinyasa Flow & Yin Yoga:

A yoga sequence that combines Vinyasa Yoga and Yin Yoga. Vinyasa is the first half of the sequence and Yin Yoga as the second half. The Vinyasa portion warms the body up & rids your body of excess Prana (energy). After this, your body is ready to relax and lengthen during the Yin Yoga portion.
NO MEMBERSHIP CONTRACT.
CASUAL OR WEEKLY DIRECT DEBIT PAYMENT OPTIONS.
We'd love to look after YOU!
         CARDIO & HIGH IMPACT CLASSES
Power Bar HIIT:

High & low Intensity weights and cardio utilising weight bars that can be used from no weight to heavier plate weights. Keep on moving with low to moderate intensity recovery plus cardio and weight intervals.

Box & Burn:

Vigorous intervals of boxing.

Focus padding & boxing with a partner or Boxing moves with hand weights.

Xtreme Hip Hop:

A funky traditional step aerobics with routines set to old and new school pop and hip

hop music.

HIIT:

High Intensity Interval Training based on high energy bursts with low to moderate intensity recovery plus cardio and weight intervals.

Circuit Training:

a fast-paced class in which you do one exercise for 30 seconds to a minute & move on to other exercises. This is great for muscle tone & aerobic exercise & may incorporate weights.

Cross Training:

Cardio, & muscle endurance using weights and body resistance for strength and muscle tone *includes 20 minutes of abs & stretch.

Zumba:

combines Latin and international music with dance moves. Zumba routines incorporate interval training, low impact alternating fast and slow rhythms — to help improve fitness.

Plates, Weights & a Little Cardio:

Using weighted plates and other types of weights like dumbells and kettlebells to tone and shape and keep that lean muscle plus a few huffy puffy moves for that fat and calorie burn.

Sweat, Step, & Shake:

This class is a mixed bag of aerobic, step and dance tracks suited to those wanting a low or high impact work out. 
Do you want to become fit? Lose weight? Get toned and shaped? Improve core strength? Rehabilitate? Prevent injuries? Need a body solution?
Our highly experienced and professional team are here to assist you with a realistic and healthy approach to all things health and fitness.